Meet Margot, Colette and Pickle.  Three real well-travelled dogs who have lived in The Highlands and Venice as well as Suffolk where they have returned this year. The threesome have had plenty of real life adventures that have inspired the stories here. 
Margot and Colette are six-year old Basset Hound sisters born in Devon. They may look similar to some yet they have very distinct personalities as you will find out if you read their CVs below. Pickle is only two and really a puppy at heart.  He is a very fine Jack Russell from Dorset and as fast and feisty as any terrier can be.  The three get along well and Pickle, although an annoying little brother at times, is a true gent at heart which Margot and Colette appreciate.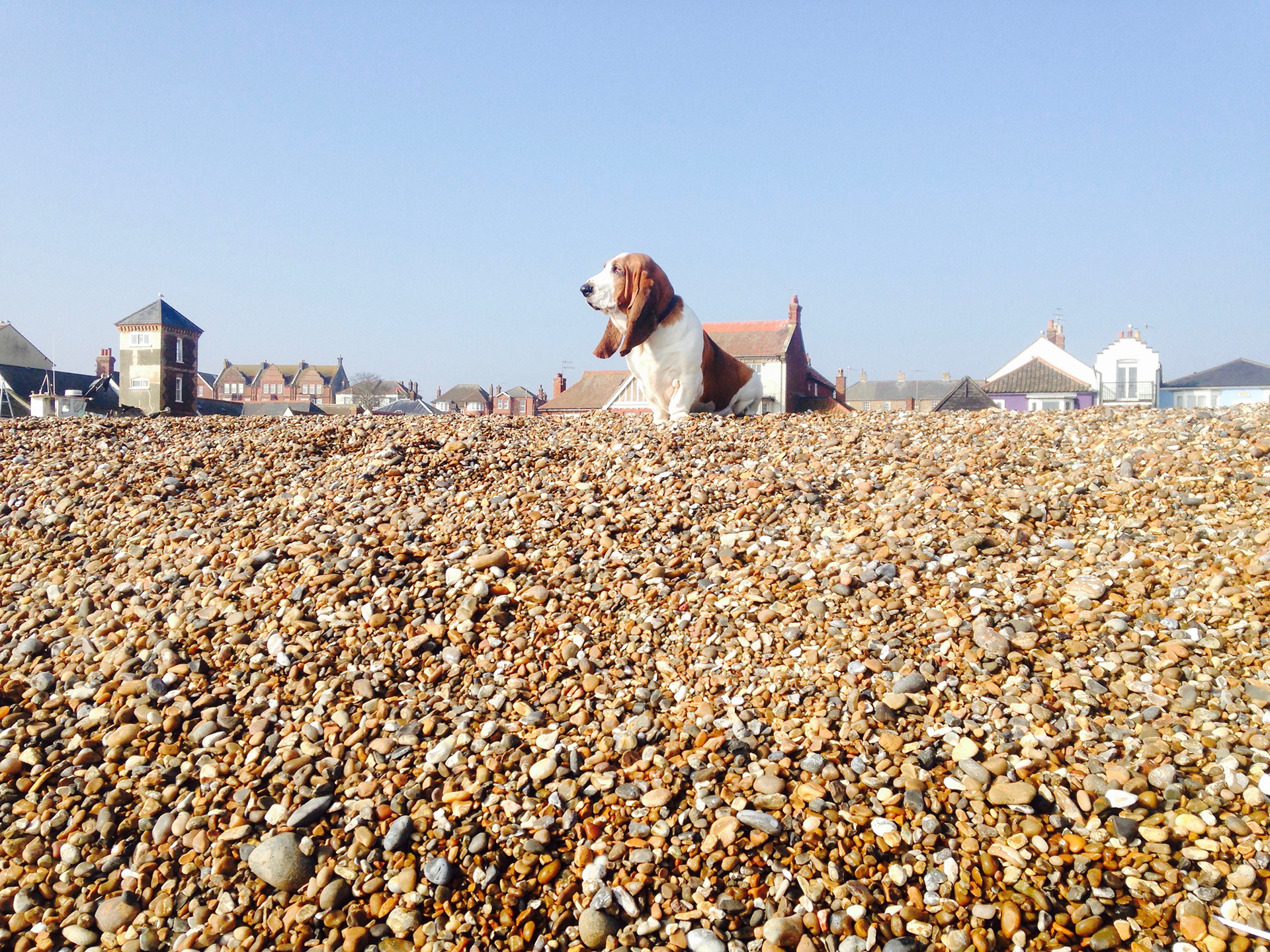 After completing her philosophy and aesthetics degree at the Sor-bone, Paris, Margot worked on her novel "Les-Deux-Margots" a story based on her own life torn between academia and commerce.  Margot is an avid reader interested in history and she is also a real sniffer for all things interesting (not just food). Unsurprisingly, Margot is currently reading up on archaeology and, as ever, keen to dig.  
Pictured above on Aldeburgh beach, Suffolk, where Margot likes to go crabbing.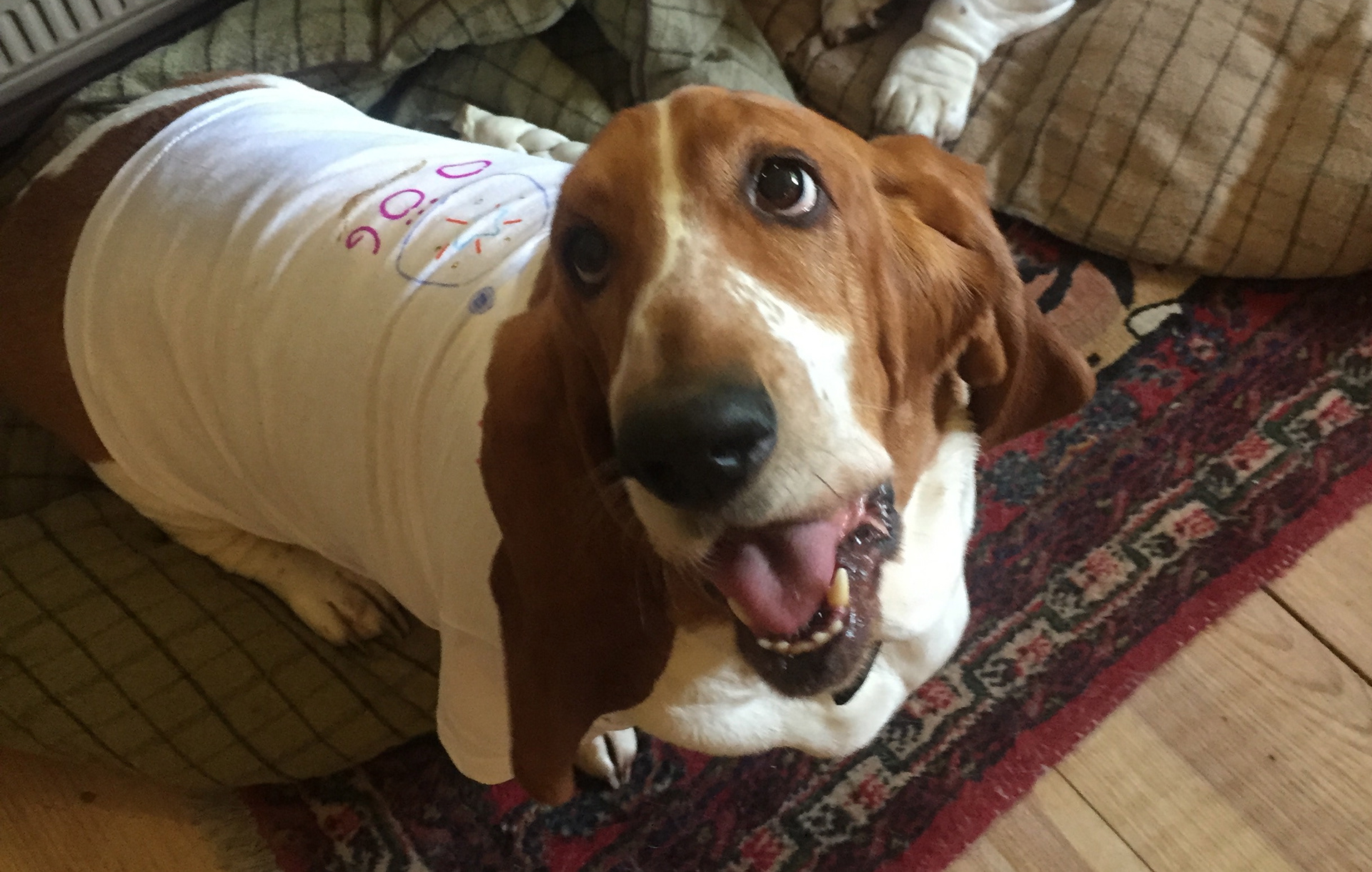 Colette holds three O-levels from Bassett Dog House School.  After receiving her diploma from the celebrated Cordon Bœuf cookery school in Paris, she was in charge of directors' lunches at the Verbier Après-Ski club.  Since then Colette has completed a speed typing course at 4-paws and has enjoyed a brief internship at 'Hound and Horse' as well as the fashion magazine 'Dogue'.
Pictured above on her gap year in the Scottish Highlands.  
An honours student at Corpus Canis, Cambridge, Pickle is looking forward to a life in the fast lane.  He was an intern at the Global Executive Toys and Books Group last Summer, but his experience there led him to dream of joining a more paws-on enterprise, hoping to combine his interest in all things speedy: trains, planes, cars. Watch this space.
Pictured above at The Lido in Venice.